Aluminum ingot price become stable recently ,
30-11-2021
Aluminum Nanhai lingtong ingot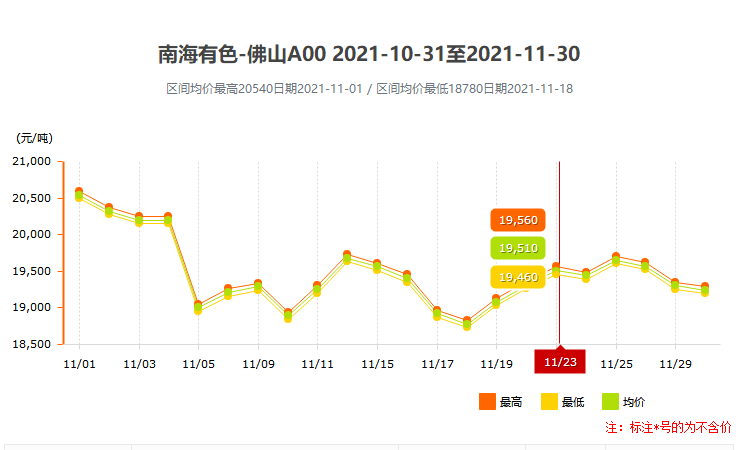 From the view of November 2021 ,the price of Nanhai lingtong ingot was going down and stable on this month .and client from Asian and Middle East are going to make order .
That means they have to make some store for the next year aluminum business .
The sudden change of the overseas epidemic situation and the mutation of the new coronavirus B.1.1.529 "Omicron" triggered market concerns about the impediment of economic recovery, market risk appetite has turned, and non-ferrous metals have generally fallen. In terms of varieties, the contradiction of aluminum fundamentals has been passivated. The aluminum plant in Wenshan, Yunnan, which cut production due to an emergency, resumed work last Monday. And electrolytic aluminum enterprises implemented limited production under tiered warnings, but the local electrolytic aluminum enterprises reported that they have not yet received the production restriction notice; on the consumer side, consumption was acceptable this week, and the operating rate of processing enterprises remained stable. The downstream orders of industrial profile companies are relatively stable, and the cable companies are still in demand due to the concentrated delivery period. However, the orders for aluminum alloy and construction profiles are relatively weak. The situation is good, and aluminum prices are expected to continue to fluctuate
Howerver ,Curma Building Material Company still have faith that we will go good on aluminum Profile Business .Only we can do is keep do good on quality and stay connect with our client.